✨ CONGRATULATIONS! ✨

YOU'RE INVITED

TO JOIN NOURISHED & FREE™! 🕺
NEXT STEP:

WATCH your invitation video below,

walking you through my

prov

en

system to break up w

ith toxic thoughts and behaviors so you can have a stress free relations

hip with food, stop binge eating, yo-yo dieting, feel good in your skin, and nourish your body

!
PLUS A

BONUS

MESSAGE FOR YOU:
"I've done everything. How is this different?"
[Lifetime Access] 12-Module Core Curriculum: The exact steps to stop being a hot mess 🥵 and fix your relationship with food. No more trying to figure it out on your own - I got you!
​
[Lifetime Access] Bonus Vault - Exclusive access to a bonus vault full of additional trainings on hot topics like PCOS, emotional eating, and meal planning. 🔐
​
[4 months] Group Coaching Calls: Get all the questions answered, barriers resolved, and hurdles jumped for rapid growth while having a good time! ⚡️
​
[4 months] "Back Pocket" M-F Support: Get ready to have a dietitian on retainer in your back pocket! 👖 Use our community forum to ask questions/seek support. Enjoy talking with other women in addition to the continual team support.
The 4 Month Group Coaching Program to Escape the All or Nothing Mentality with Food, Eliminate Binge Eating, Conquer the Diet Cycles, and Free Your Mind From Obsessive Thoughts of Food For Good.
IT'S TIME YOU BREAK FREE FROM THE TOXIC CYCLES OF...
Feeling so bad about yourself that it drives you into even more poor choices with food and a mountain of guilt, shame, and embarrassment about how much you've eaten.
​
Hating how you feel about yourself and letting the mirror 🪞, scale, or photos dictate your mood
​​
Trying EVERYTHING!!! Calorie counting, meal replacement shakes, macro tracking, every diet in the book, daily affirmations, maybe even surgery
​
Constantly thinking 🧠 about food and how you look
​​
THAT'S WHAT NOURISHED & FREE IS FOR.
Especially if you've wondered...
DO I HAVE AN EATING DISORDER?
I get it. Because I've been there.



But not anymore.

And you don't have to be either! I'm ready to show you how to do the same.
I was in the same place you're probably in now.
I remember going into the kitchen every 5 minutes taking just 1 more slice off of the cake, only to realize I'd eaten 1/2 of it. I felt so much guilt for my lack of self-control.
​
My weekdays would be marked with perfect restriction, only for the weekends to be a free-for-all... complete chaos, with an extra dose of shame on Sunday nights.
​
Every Monday, I'd 'start over', only to fall off the wagon before the week was over.
​
I kept saying the same things to myself that were making me miserable...
​
"Why can't I just eat like a normal person?"
"I don't know what I'm doing wrong."
"I don't want my relationship with food to rub off on my kids."
"I hate looking at myself."
​
I quickly realized that my lifestyle was lacking one of the most crucial elements in order to be truly healthy and flourishing:
A simple, adaptable style of eating that I could rely on for the rest of my life.
IT TURNS OUT THAT LEARNING HOW TO STOP LOSING CONTROL WITH FOOD WASN'T ABOUT WHITE-KNUCKLING OR WILL POWER,
​
​
IT WAS ABOUT GETTING TO THE ROOT ISSUES BEHIND MY RELATIONSHIP WITH FOOD 🤯
SO I MADE A CHANGE.
​
Now I can:
​
🍩 Have spontaneous fast-food stops guilt free
​
👩‍⚕️ Get good reports from the doctor on my blood sugar, cholesterol, and overall health status.
​
🍷 Enjoy wine and donuts without thinking about the carbs
​
📈 Grow my business without my lack of energy / focus slowing me down
​
🔥 Be completely unphased by what others think about my body
STEP 1: WATCH THE INVITATION VIDEO
Watch the video at the top of this page to get a full lowdown on what it's like to be a member inside of Nourished & Free.
​
​
STEP 2: ASK ANY QUESTIONS YOU HAVE!
If you have questions or need clarity on anything, DM me on Instagram or reply to any of the emails I've sent!
STEP 3:
STEP 4: STUDY & SUPPORT
We start right away and work together with a high-touch support system as you're working through your modules.
STEP 5: ENJOY YOUR FREEDOM!
Enjoy a life where thoughts of food/body are not taking up 95% of your brain any more!
YOUR CORE CURRICULUM INCLUDES... 📖
Most things don't take the time to dig into your thought processes and make sure you're actually setting yourself up for success. In Nourished & Free, we're digging deep into your patterns and rewiring your brain so that it doesn't set you up for failure anymore.
Learn intuitive eating like you never have before. I take a grounded, logical approach so it makes sense to you, and is actually easy to implement. After working together, you'll know how to tell if you've had enough to eat, and walk away with no hesitation.
​​
Not only that, you'll be able to follow a stress-free lifestyle that reverses insulin resistance, PCOS symptoms, weight cycling, blood sugar imbalances, and cholesterol imbalances (while still eating the foods you LOVE).
If you're desperate to lose weight, control your weight, or change your body- then there is a high likelihood that your body image is having a direct impact on your relationship with food. Because of that, we incorporate body image coaching so that you can feel confident today instead of perpetually living in a world of "what ifs" and "if onlys".
DAILY SUPPORT AND ACCOUNTABILITY for 4 MONTHS
Have a community of women that are there for you
​
Get expert-advice on anything and everything you want!
​
Be held accountable to the commitment you made to yourself with check ins and group calls.​
​
Grab your phone out of your back pocket and get instant access to your coaches! 📱
​
Celebrate leaving behind feelings of being lost, defeated, and hopeless 🎉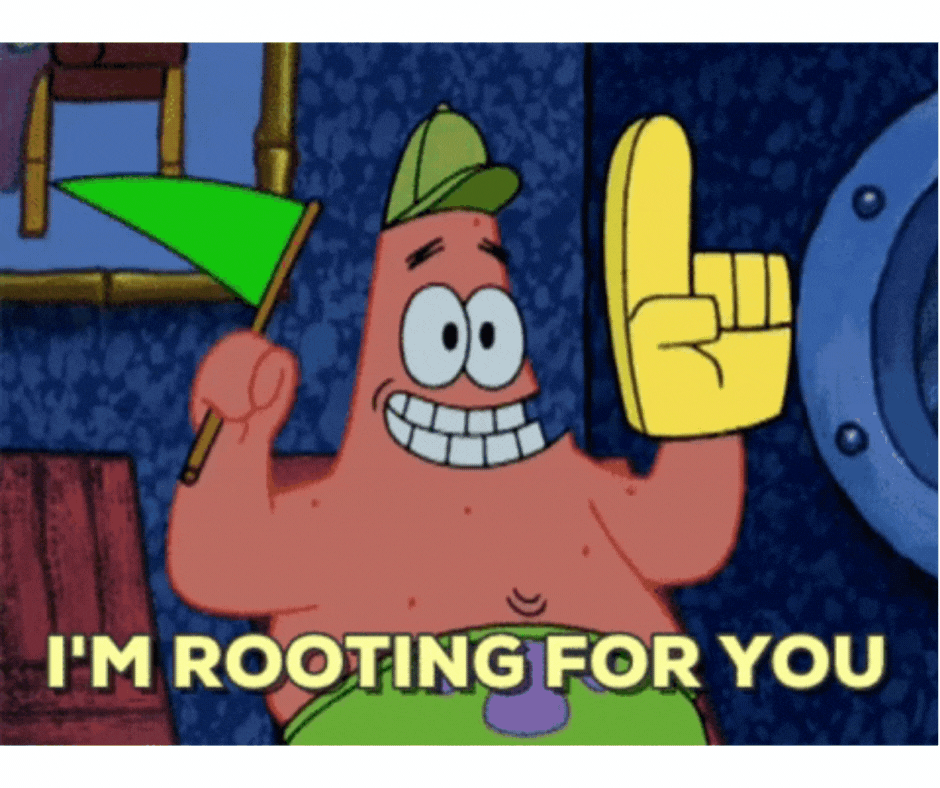 I CARE ABOUT THE LITTLE THINGS:
You should be able to enjoy moments with your family without stressing about the food or how you look.
​
You should be able to raise your daughters knowing that they won't inherit poor a body image or disordered eating habits from you.
​
You shouldn't have to sacrifice your job performance because you're too tired from eating so little, or too preoccupied with thoughts of food to focus.
​
Your body was incredibly designed by a Creator that knew exactly what He was doing, and He gave you the tools to know how to care for your health without a single nutrition label. You should be able to access those tools no problem.
​
Your body was made uniquely to look like YOU - not like the influencers on Instagram. That's worth celebrating, and we can be content in that reality.
​
All of this is SO possible for you, and I want to help you get there.
Each week a new module will be available to you. You will work through the modules 1 at a time. All the tasks, recommendations, trainings, etc for the week will be housed in that module.
Every other week, you will have live coaching calls with Michelle and her team. If you cannot attend a call live, the replay will be provided to you (and you can still ask questions in the group chat M-F!)
You will have daily access to Michelle and her team. Ask questions on the spot using text or voice notes M-F in the exclusive group chat provided to you. Enjoy having a dietitian, therapist, and more in your back pocket!
GET TIME BACK WITH FAMILY
No more wishing you had been more present with your loved ones, or was focused on your kids rather than how you looked or what was on your plate.
No questions about what to eat, when, or how much. It will come easily, and so will moderation between nourishing foods vs fun foods.
No more looking in the mirror and feeling defeated. Say goodbye to dreading taking your clothes off.
Never send the text "Sorry, not tonight." ever again. Instead, live your life free from worries of what food will be there, how you look in your clothes, and what others will think of you.
"I hated myself. I kept bingeing, 3... 4... 5 times a week - crazy binges that left me feeling sick and pathetic. At one point I even started researching weight loss surgeries. I was desperate.
​
I knew I needed help, but I didn't know where to get it.
​
On one of my deep dives on Google, I found Michelle. I was beyond nervous to speak with her, but after a really bad binge and purge session, I knew I had to reach out...
​
...This program has been literally life-changing to me. To some, it may sound so simple, and some of it may seem obvious to you, but food dictated my life for way too long."
Banish the thoughts of food from your mind for good. 🧠

Stop binge, emotional, and/or overeating​ once and for all. 🍔

Step up instead of shrinking back in fear. 💃🏻

Heal the scars that dieting has left on you. ❤️‍🩹 ​

Surround you with a powerful support group, allowing you to step into who you are truly meant to be. 🫂
I get how you're feeling at this very moment...
Before I learned the ins and outs of rewiring my thoughts and healing my relationship with food, I was scared.

​
​
I thought that every new diet thing I tried was "it". But it wasn't. I felt silly for wanting to continue to spending money on trying new things.​
​
While every program, plan, and philosophy about how to eat seemed logical, I knew I needed something else...
​
The other things weren't addressing the root issues like I needed. They weren't protecting my disordered eating tendencies.​
​
I felt massive shame about how broken my eating patterns were. I wanted to set a good example for my future kids, and my future clients.​
​
Once I healed my relationship with food and my body, I knew it was totally worth every last penny.​
​
I was investing in my health. I got my LIFE back. That was priceless.​
​
I love this quote:​
​
"If you want something you've never had,
you need to do something you've never done."​
​
If you feel called to this program, yet still scared, I would challenge you to do one thing:​
Breathe. Close your eyes. Envision the version of you who's eating the foods you love without bingeing on them. Who's no longer hiding food in the trash, or on a credit card. Who's no longer constantly thinking about how disgusting you are.
​
The you that says 'yes' to spontaneous ice cream with your loved one.
The you that has more mental space to put towards your family.
The you that feels confident and empowered.
The you who doesn't give a d*mn what the scale says.
​
The you who says, "I'm ready to feel confident for the rest of my life."
​
WHAT DOES SHE HAVE TO SAY?
THERE'S YOUR ANSWER.
What's the difference between this course and Nourished & Free™?

Eat With Ease is based on 1 of the 12 modules of Nourished & Free's core curriculum (Nourished & Free is my signature 16 week program). I chose to create this course for those who want to get started with the intuitive eating process on their own before diving all in with a coach, or who aren't ready to commit to the 4 month, intensive process that Nourished & Free is. If you are seeking some help with mindset and body image coaching in addition to a fully nuanced instruction on intuitive eating, this course will serve as a stepping stone to get you started. However, please know that Eat With Ease is not intended to give you the full scope of all these subjects. Additionally, if you want to be able to work with coaches who can answer your questions and provide insight into your situation, then I recommend applying for Nourished & Free and we'll have a no-pressure conversation about what that process can do for you.

Is this a self-study course or a group coaching program?

This is a self study course, no coaching. If you'd like a higher touch support system to work through healing your relationship with food/body, check out my signature program, Nourished & Free™.

How much is it?

Only $198 🤩

How do I know this intuitive eating course will work for me?

I've done everything in my power to make this as easy for you as possible. Women who complete the course do feel 1,000x better. The key thing here is: are you going to use the resources? Or will you let everything else take priority over this? Frankly, this is not the course for you if you won't ever dive into it. You have to give yourself the chance to succeed.

Couldn't I figure this out on my own? Why do I need to spend $$ on an intuitive eating course?

Maybe! You definitely could spend HOURS researching, watching videos + reading books/articles, trial +error, and then doing it all again every time you slip back into your old habits. OR you can invest in this and get access to the strategies that have allowed me + so many others figure out EXACTLY how much to eat, and when! By joining the course, you will save time + $$, avoid making any more mistakes, get access to resources, trainings, and tools that will accelerate your growth x10 faster than if you tried to figure things out on your own.

When does the course start?

As soon as you register, access to all 4 modules will be granted. I recommend moving along at 1 module per week.

Is this going to help me if I've already invested in other intuitive eating courses and programs?

It's normal and good to feel uncomfortable and scared. If you know you need what is inside of this program and your gut is telling you to do it, find a way to join us! I've had many women tell me the way that I instruct on intuitive eating is unlike any other and has helped them to be succesful.

How much time will this require?

I get it, life is busy! That's why I try to make it as boiled down and to the point as possible for you so you can get what you need and then go back to your life. I have many busy moms, professionals, etc who have done this course and easily made it work. I recommend going at a 1-module per week rate, which would equate to about 1-1.5 hrs of homework per week (this can be broken up, it is not necessarily consecutive).

Can I join if I'm not very tech-savvy?

My goal is that you find this as simple and easy to navigate as possible. There are extra video tutorials within my client portal that show you how to navigate the course. If you are proficient in basic technology (point and click, check your email, logging in to accounts, etc) you will be just fine!